The Best Deal
$39.99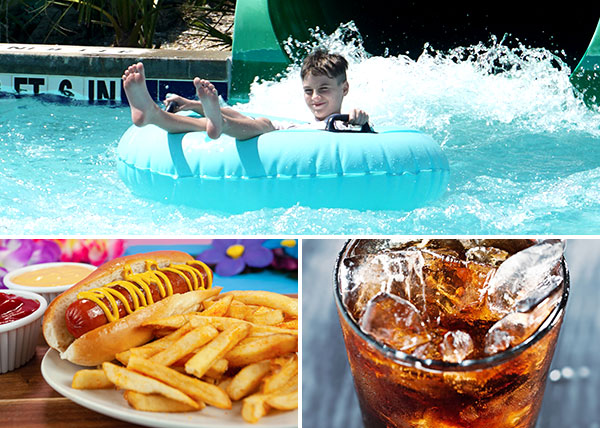 INCLUDES:
Combo Meal Voucher with your choice of hot dog, pizza, chicken dippers or hamburger
Unlimited all day drink wristband including HTeaO
Fall Savings Days
$35.99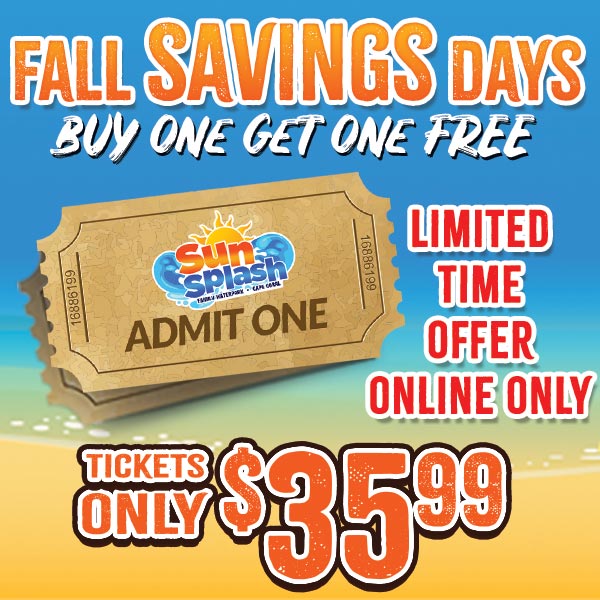 Daily Admission

SunSplash Cape Coral, Florida
Daily Admission tickets purchased online are valid all season long on any regular operating day!
Go straight to the gate with your printed online tickets. No need to wait in the ticket booth line!
Any Day Ticket

Save $5 when buy tickets on-line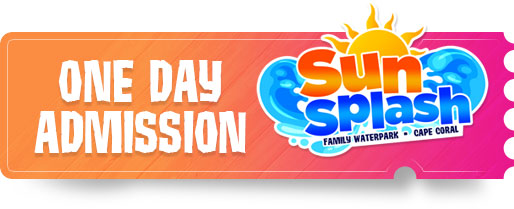 Guests 48" and over
(Save $5 online)
Gate price
Guests Under 48"
(Save $3 online)
Gate price